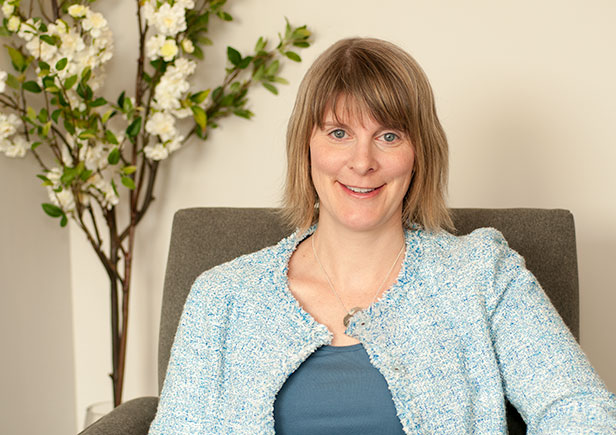 About Dr. Meghan Prosser, Psychologist
Dr. Meghan Prosser offers Cognitive Behaviour Therapy (CBT), Emotion Focused Therapy (EFT), and Interpersonal Therapy (IPT) and integrates interventions across these modalities when appropriate to meet clients' needs. She has extensive experience providing assessment and treatment for mood, anxiety (e.g., social anxiety, generalized anxiety, panic), and Obsessive Compulsive Disorders (OCD), PTSD and complex trauma, and other problems in living (e.g., grief, transitions, relationship concerns). Dr. Prosser has a special interest in helping individuals identify and change problematic life patterns and regulate emotions in healthier, more adaptive ways to enhance well-being and relationships.
Dr. Prosser strives to build an authentic, trusting, and connected therapeutic relationship. In the process of working toward clients' goals, she encourages individuals to adopt an attitude of openness and curiosity toward their experience and aims to help clients develop greater self-acceptance and self-compassion, which are important for psychological health and life satisfaction.
Dr. Prosser received her PhD from the University of Toronto. Her clinical training extends back to 1998 and has spanned various mental health settings and therapeutic modalities. Her formative training was in humanistic and experiential approaches, including EFT with Dr. Jeanne Watson, a leading researcher and contributor to the development of this approach. During her internship at the Centre for Addiction and Mental Health's (CAMH) Psychological Trauma Program and at Markham Stouffville Hospital, she specialized in CBT. She received training in IPT during her postdoctoral registration year.
Dr. Prosser has conducted research, presented and published in the areas of therapist empathy, client emotion regulation, and therapeutic change processes. Her graduate research focused on the development of measures of therapist empathy and of client emotion regulation and her doctoral dissertation examined how therapist empathy contributes to treatment outcome in EFT and CBT. Dr. Prosser was also employed at CAMH conducting program evaluation research to identify critical aspects of community mental health treatment programs linked to outcome.
Dr. Prosser has provided training and supervision to graduate students and psychologists on the postdoctoral registry and has taught workshops for therapists on CBT for anxiety disorders and trauma. She is involved in ongoing professional training and consultation on a regular basis in order to remain current and is a member of the following associations:
Meet the team at Toronto Psychology Centre