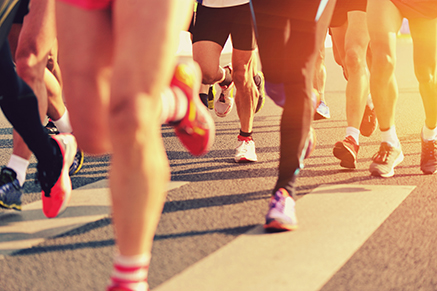 Strengthen your ability to quit smoking for good.
People who decide to quit smoking often have a specific, important reason for doing so. This may include dealing with a newly diagnosed health condition, a desire to improve health and lifestyle, planning pregnancy, or commitment to improving the health of loved ones (e. g. caused by second- or third-hand smoke). Many people also have a strong desire to feel more control in their lives, with access to better coping skills to manage stress.
Quitting is more a marathon than a sprint.
According to the American Cancer Society, 70% of smokers want to quit. Without help, however, only 4 to 7% (about 1 in 20 people) succeed in quitting. Therapy can help you take the first steps in the quitting process and provide you with the tools you need to stay smoke-free over the long term.
Toronto Psychology Centre offers a program called Courage to Quit. This is an effective program that uses principles of Cognitive Behaviour Therapy (CBT) and Motivational Interviewing (MI) to improve your success in quitting.
What is Courage to Quit® (CTQ)?
Courage to Quit (CTQ) is a comprehensive, one-on-one tobacco treatment program for adults. CTQ teaches key cognitive and behavioural skills to manage triggers, and empowers people to become and stay smoke-free.
Engaging change with small steps
We start by helping you understand your smoking behaviour and the cycle of addiction. Monitoring may be used to learn more about what triggers you face on a daily basis. For example, some people find that stress leads to cravings for a cigarette, while others smoke more when drinking alcohol or with certain friends. In most cases, we find that certain situations and feelings inevitably trigger a desire to smoke, and it can be very hard to resist.
Once we have a good understanding of your triggers, we focus on skill-building to strengthen your ability to quit smoking for good. We help you identify, challenge and change unhelpful thought patterns ("Just one more cigarette and I'll stop…"), and teach you specific behavioural skills to cope with cravings. Once your Quit Day arrives, our focus shifts to helping you manage withdrawal symptoms and risk factors for relapse. We end with strategies to boost your confidence in remaining smoke-free and help you explore ways to thrive in your new life as a non-smoker. Our goal is to create marathoners who can face future temptation and cope with stress in healthier ways!
What happens in Courage to Quit® (CTQ)?
Your first visit will involve a focused assessment and orientation session with Dr. Deffendall. We will review your smoking patterns, any previous quit attempts, and related risk and protective factors for tobacco use. We will also go over the structure of CTQ to ensure this program is right for you.
CTQ is a six-session program delivered over seven weeks. Each session includes information, practice skills, and support for you to reach your smoke-free goals. A key component of this program is your ability to practice skills learned in the program outside of session: this strengthens your ability to cope with a variety of situations and significantly increases the chances that you will remain smoke-free in the future.
Is CTQ evidence-based?
Yes, Courage to Quit is an evidence-based program. The Canadian Smoking Cessation Guideline (2011) found that the most effective way to stop smoking is to combine psychological treatment with medication (nicotine-replacement or non-nicotine options) rather than trying either one alone. There is also a strong relationship between time spent in therapy (i. e., at least 4 sessions) and success in quitting smoking.
Courage to Quit incorporates evidence-based methods from the Clinical Practice Guidelines for Treating Tobacco Use and Dependence 1 and the Tobacco Dependence Treatment Handbook: A Guide to Best Practices 2. CTQ was developed and validated at University of Chicago Medical Center.
Please contact us to find out more about Cognitive Behaviour Therapy for Smoking Cessation.
1 Fiore, M. C., Bailey, W. C., Cohen, S. J., et al. (2000). Treating tobacco use dependence: Clinical practice guidelines. Washington, DC: U.S. Department of Health and Human Services, Public Health Service.
2 Abrams, D. B., Niaura, R., Brown, R. A., et al. (2003). The tobacco dependence treatment handbook: A guide to best practices. New York: Guilford Press.